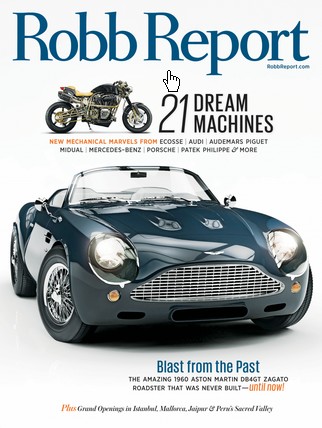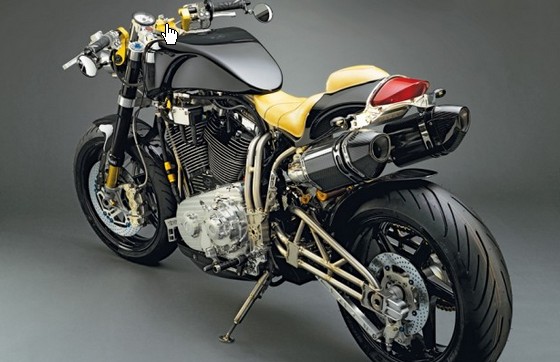 Basem Wasef
JULY 01, 2015
When designers and builders are unconstrained by convention, they produce motorcycles that set new benchmarks for style and performance.
The motorcycles in this selection come from different parts of the world, belong to a variety of classes, and vary widely in appearance—from each other and from virtually every other model. Indeed, each is sufficiently rare and unusual looking to serve as a statement from and about the rider. Outrageous designs and advanced materials distinguish these bikes, but so do unsparing attention to detail and groundbreaking engineering. They reflect what is possible when boundaries are pushed and limitations are lifted.
Titanium Titan
Though the spec sheet lists numbers that are as extraordinary as the bike's $200,000 price—175 hp and 160 ft lbs of torque propelling a machine that weighs only 455 pounds—the most impressive aspect of the Ecosse Moto Works Founder's Edition Titanium (ecossemoto.com) may be the labor-intensive details that distinguish it from every other motorcycle. These include the beautifully finished clear-coated carbon-fiber fenders, fuel tank, tail section, and wheels. Then there are the frame sections, which are made of titanium and require more than 2,000 hours of labor to fabricate.
The bike's engine is a 2,100 cc S&S Cycle V-twin that the master engine builder Derek Churchwell has balanced for smoother operation and optimal output. The FE Ti combines the ergonomics of a cruiser with the performance of a superbike, merging the most extreme characteristics of two seemingly disparate classes into a cohesive package.
Ecosse's price for the bike is far less than that of the Colorado-based company's supercharged, 225 hp FE Ti XX. At $300,000, the FE Ti XX is considered the world's most expensive motorcycle.
- See more at: http://robbreport.com/automobiles/july-2015-issue-two-wheels-no-limits#sthash.M1n3rokI.dpuf