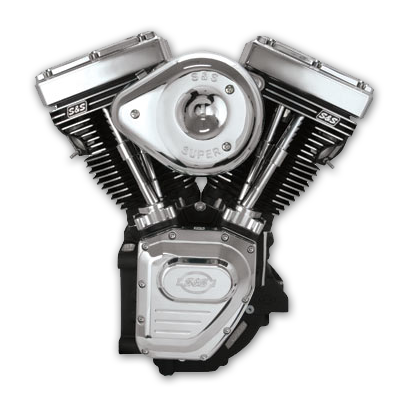 DC V-Twin is now offering S&S Cycle B2 heads on several S&S Harley replacement engines including the popular 126. No one person has sold as many custom S&S Cycle B2 head engines than DC V-TWIN's own Derek Churchwell. Churchwell has built some of the most powerful street and strip engines using the S&S Cycle B2 head. This is why S&S Cycle B2 heads are the hottest ticket for adding even more horsepower to the already powerful S&S Cycle Evo and Twin Cam Harley replacement engines. These racing style heads come with a 2.200 intake valve and a 1.800 exhaust valve.
The S&S Cycle B2 heads are standard issue on the Twin Cam 126 engines, but are available for any engine with a 4.125 or larger bore. You can even put them on stock Harley engines that have been modified to the larger bore. S&S Cycle B2 heads are also available with different head bolt patterns for other Harley replacement engines.
The S&S Cycle B2 heads are CNC ported directly from S&S Cycle. S&S Cycle B2 head Twin Cam Harley replacement engines come with special pistons that have a dome shape which complements the combustion chamber of the S&S Cycle B2 head. This enhances flow for better flame travel and a more efficient combustion process. The addition of these S&S Cycle B2 heads will maximize the performance of any of the Harley replacements engines above.
When upgrading your Harley engine ask about the S&S Cycle B2 head options for your motorcycle. Whether you want the fastest street bike in your town or if you plan on taking your bike to the drag strip, the S&S Cycle B2 head Twin cam Harley replacement engine is the choice. Upgrade your engine to the S&S Cycle B2 heads. You will be glad you did.
Call DC V-Twin today to learn more about making your bike the best it can be with one of the new S&S Cycle Harley replacement engines with B2 heads. No matter if you choose the popular 126 Twin Cam engine or build a custom engine, it will rip the asphalt up with the addition of S&S Cycle's B2 heads. If you need more horsepower, S&S Cycle and DC V-Twin has you covered. Phone DC V-TWIN at 478-988-4313
Fitment:
Twin cam 1999-up and 1984-1999 Evo (Twin cam with evo rear mounts)

Features and Benefits:
S&S gear drive oil pump with polished cover
High flow B2 heads with 2.2" intake and 1.8" exhaust valves
Chrome rocker covers
106cc Combustion chambers
Oval intake ports bolt up to S&S Throttle
Hog 70mm throttle bodies (08-up touring applications only)
.660" lift S&S valve springs with titanium top collars
Machined for stock sensors – EFI ready
4 bolt and 2 bolt exhaust flanges available
Options:
Custom induction systems available – order separately
126": 4.375" bore x 4.1875" stroke
124": 4.125" bore x 4.625"
111": 4.125" bore x 4.625"
---
B2 HEAD UPGRADE
As with any good engine, someone some where is trying to make it faster. That's what the guys at dc v-twin have done. We can take any 4 1/8th bore engine and make it faster by installing b2 heads and going one step above and beyond by custom porting the b2 head. B2 heads come with 2.200 intake valves and 1.800 exhuast valves. The valve sizes in the b2 heads are considerably larger than those in the super stock heads from s&s and especially the stock heads from harley davidson.
The b2 heads are also know as the big fin heads from the guys at s&s cycle. Not only does dc v-twin perform custom cylinder head porting on the b2 heads, they also reshape the chamber. The chamber gets bored to a different angle to allow for better blame travel and to also help in gaining that last little bit of compression.
Make no bones about it, the b2 heads will pick up about ten horsepower with a quick install or you can go the extra mile and have the heads ported and the chambers reworked for maximum horsepower at dc v-twin. This is the only way to truly get the most from your bike in a naturally aspirated format.
Next time you get your butt handed to you on the street in a red light to red light drag race match, just consider the making the move to the custom ported b2 heads from dc v-twin. Give dc v-twin a call for more information on the b2 or to place a custom order. Its as easy as a phone call away. Do it today at 478-988-4313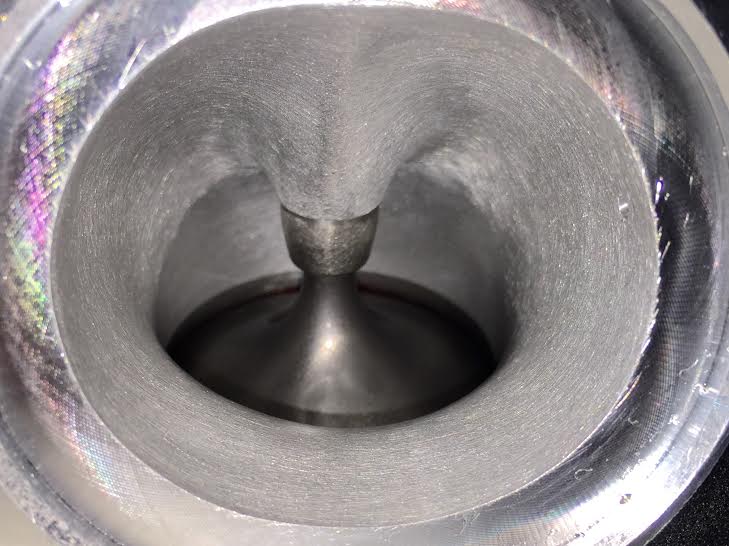 B2 INTAKE CUSTOM PORTWORK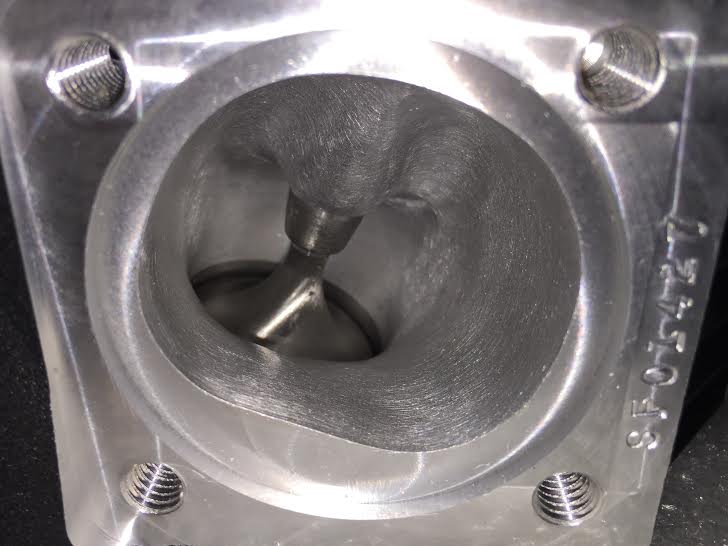 B2 EXHAUST CUSTOM PORTWORK WITH 4 BOLT FLANGE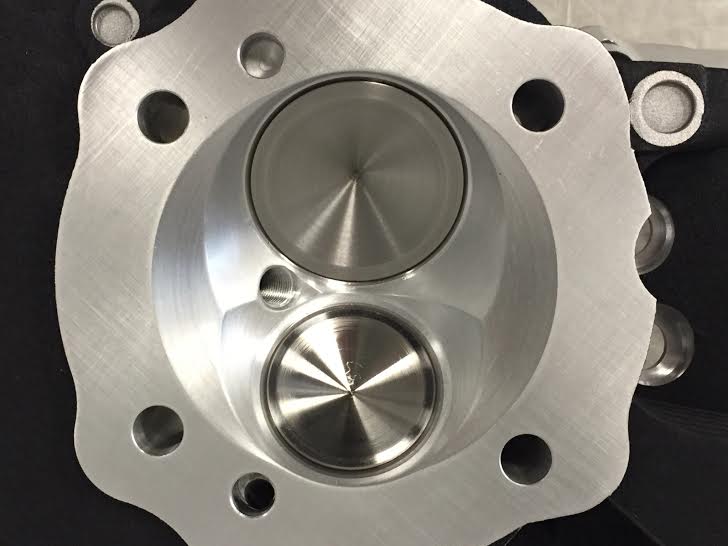 B2 CUSTOM BLENDED CHAMBER WITH 2.200 INTAKE VALVE AND 1.800 EXHAUST VALVE