107 Upgrade Kit are the hottest thing going for your Harley engine. These kits started as 95 inch kits many years ago to upgrade the stock 88 cubic inch engine. Harley then caught on to the game and came out with a 96 cubic inch engine directly from the factory. Of course, it wasn't long after that when we started pumping up the 96 cubic inch engines to 103 cubic inches. Harley then figured if you can't beat them you might as well join them and again they started offering 103 cubic inch engines from the factory. Little did they know that there was already a plan to trump the 103 with a 107 upgrade kit.
Now you can see why the 107 Upgrade Kit are so popular. They are a proven upgrade kit that has been around for a long time. They are also the most reliable upgrade available as the 107 upgrade kit is perfected year after year. Even if you have an upgraded 88 to 95 kit you can still go to a 98 upgrade kit, which has the same bore size as the 107 upgrade kit.
The 107 upgrade kit is basically a whopping 3.937" piston bored into your stock cylinders. By taking the stock cylinder to the maximum bore size it will yield you a 107 cubic inch engine ready to cruise the country side with the power you are looking for. While most Harley's struggle to pass in traffic and riding two up is even more of a challenge, the 107 upgrade kit breathes new life into your engine. Of course there are several options on the 107 upgrade kit to choose from as different cam combinations and exhaust systems can make a considerable difference in horsepower.
At DC V-Twin we have mastered the 107 upgrade kit from its infancy. We know the best combination to suit your motorcycle and riding style. While most kits make on average at least 120 to 125 horsepower and the same torque, we have some combinations making over 130 horsepower. Give DC V-Twin a call today for more information and to schedule your 107 upgrade kit.
Below is a list of all the components that go into our 107 upgrade kit. Get the most bang for your buck by choosing the most popular upgrade kit available for your motorcycle. If you can't get your bike to our shop don't worry, we have partnered with several shops around the world. These shops have the expertise to assist you with your 107 upgrade kit through DC V-Twin. They will take your bike in and ship the heads and cylinders to us for the best performance upgrade. We will ship your local shop back a complete top end ready to bolt on with ease. Call today for the kit of your dreams the DC V-Twin 107 upgrade. Phone 478-988-4313
Before and After Dyno w/ Custom Map
TTS Tuner or Race Tuner
Oversize Intake & Exhaust Valves
Custom Boring & Honing
Competition Valve Job
Pro Cylinder Head Porting
MLS Head Gaskets
Torque & Horsepower Cam
Adjustable Push Rods
Push Rod Tubes w/ Orings
58mm Throttle Body
Performance Air Cleaner Kit
107 Piston Kit w/ Rings & Pins
Bronze Guides Intake & Exhaust
Performance Valve Springs
Titanium Retainers
NGK Spark Plugs
HD Diaphragm Clutch Spring
20W50 Mobil Synthetic Oil
107 Upgrade Kit Labor
The 107 Upgrade Kit Head Porting Beginning to end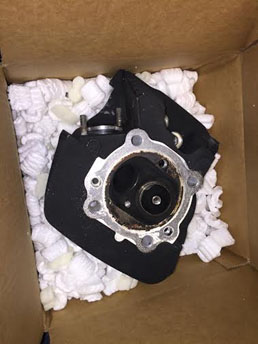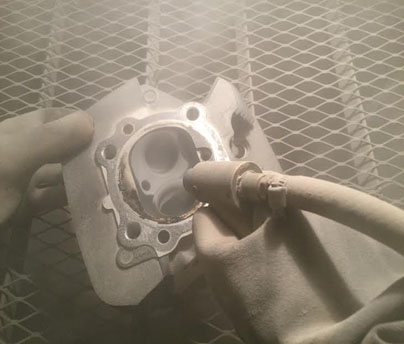 Once the heads arrive we disassemble, inspect, clean and then glass bead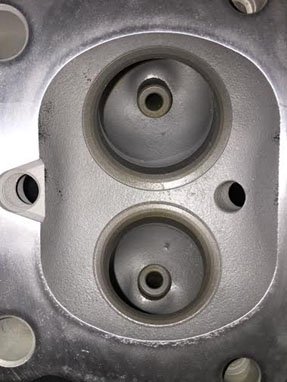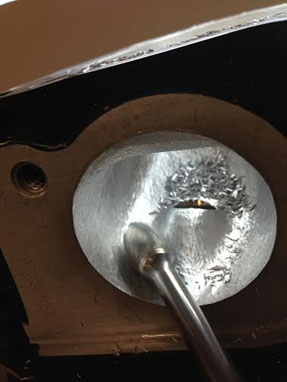 With the heads clean the stock guides are removed and porting begins for the 107 upgrade kit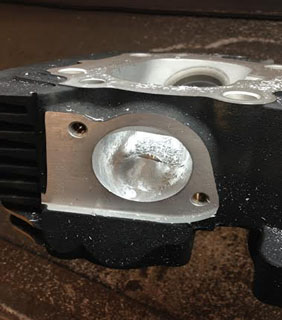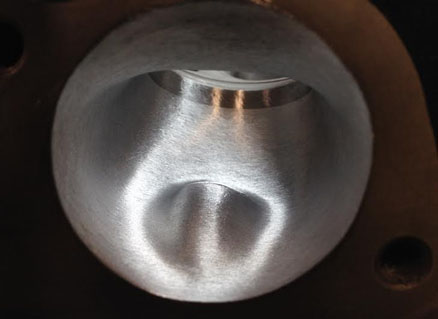 Ports are roughed in and then final porting is made to achieve optimum air flow for the 107 Upgrade kit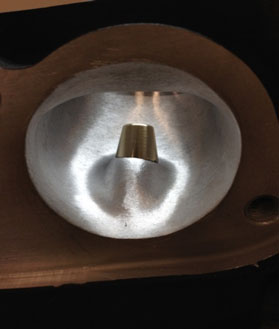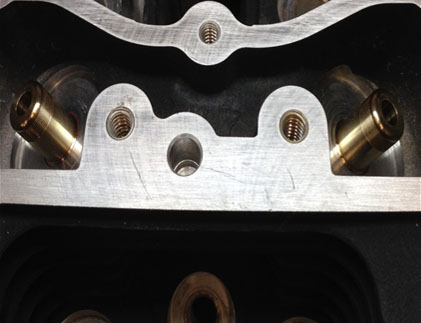 Bronze valve guides are installed on necessary applications with the 107 Upgrade Kit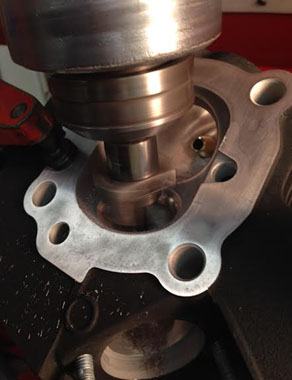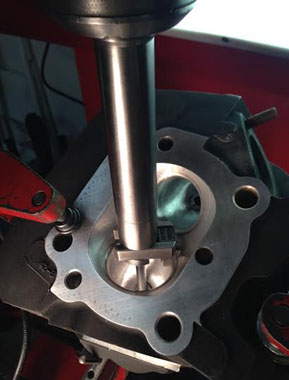 Professional five angle valve job is cut in for the 1.900 intake and 1.630 exhaust valves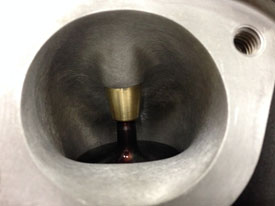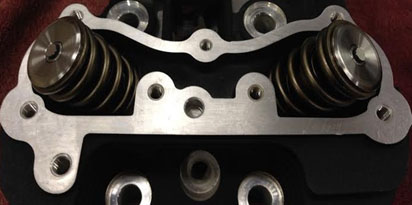 Final blending of the valve job and then the assembly of the 107 Upgrade Kit performance springs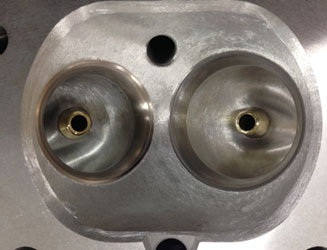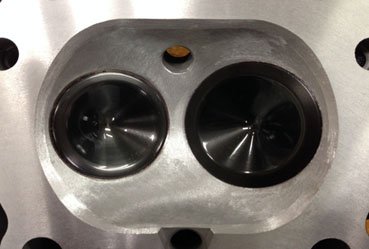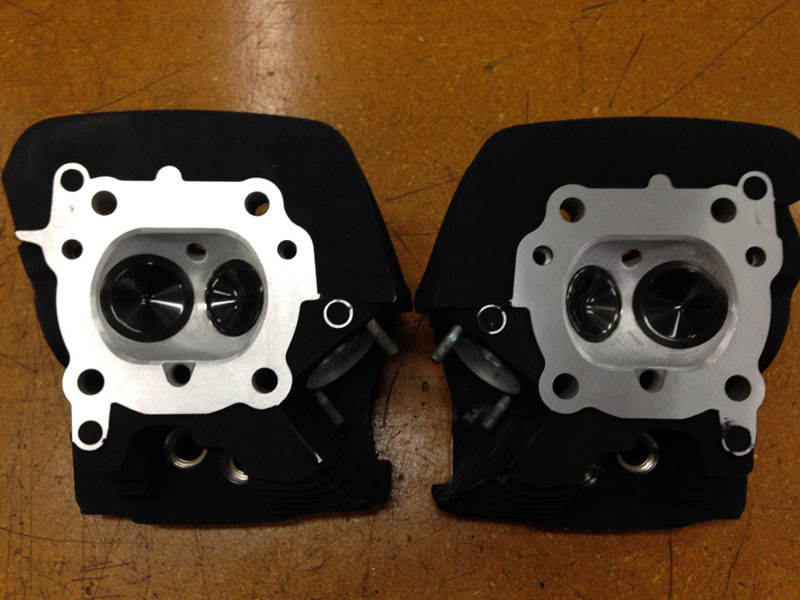 Final blending of the valve job and then the assembly of the 107 Upgrade Kit performance springs