---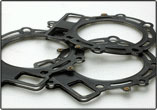 DC V-Twin has partnered with Cometic Gasket to give you the best choices in sealing surfaces for your motorcycle. Today's engines are producing more horsepower, higher cylinder pressure and extreme temperatures. With these demands there is a need for the best gaskets on the market and Cometic Gaskets has made the commitment to provide innovative, quality gaskets while maximizing your engine's power and performance. Cometic's line of Harley Davidson gaskets are sold both as kits and on an individual basis. This allows you to get what you need when you need it. That's Cometic Gaskets and DC V-Twins commitment to you. Call DC V-Twin today at 478-988-4313 to get more information about the latest in gaskets for your motorcycle.
Buy gaskets made in the USA with material manufactured on American soil.
Only From DC V-Twin at 478-988-4313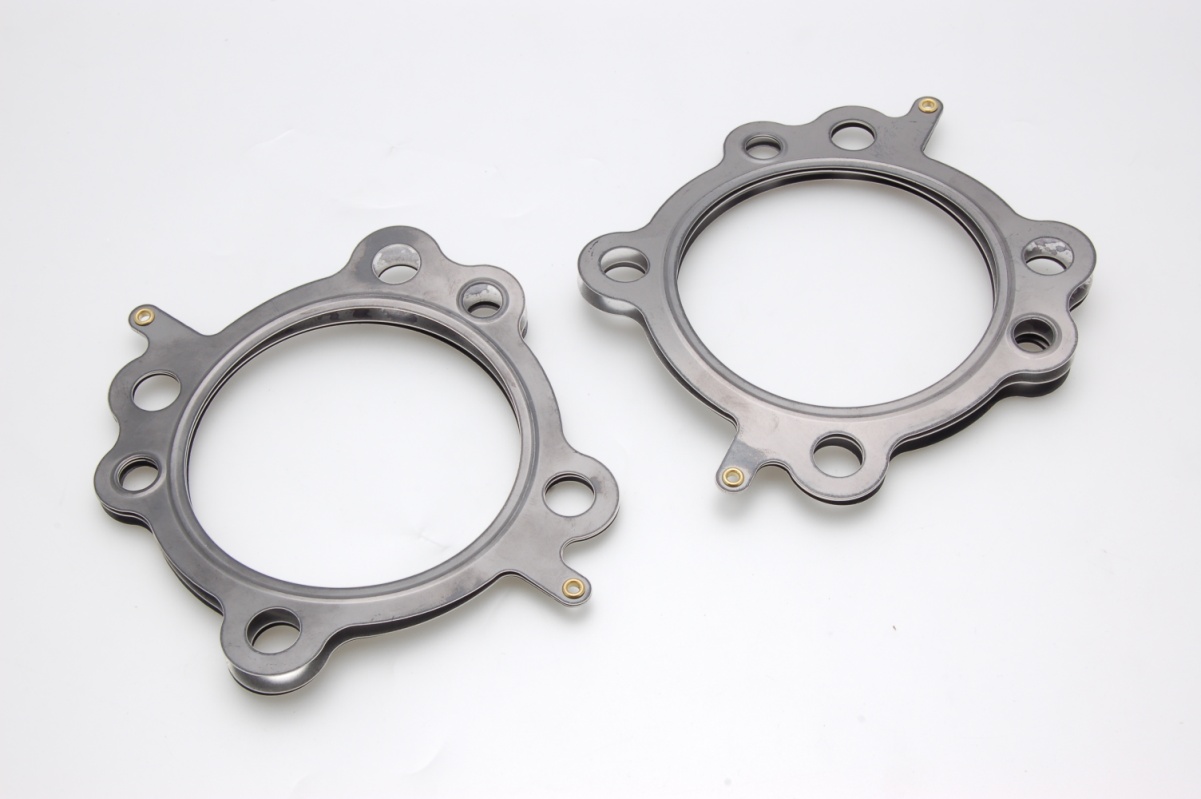 The most popular gasket at DC V-Twin and the bestselling is Cometics new MLS head gasket for the late model Harley Davidson engines. The Cometic MLS gasket can provide maximum sealing performance for today's high output engines and require no sealants. The MLS gaskets are ideal for both aluminum heads to aluminum blocks and aluminum heads to cast iron blocks. They can withstand the shearing for created by the two materials. Cometic MLS gaskets have increased strength because they are comprised of multiple layers of stainless steel; which also create the ability to rebound and resist corrosion.
The outer layers are embossed and coated on both sides with Vition (a flouroelastomer rubber based material that is heat resistant to 250C/482F). Viton is designed to meet the demands of a variety of harsh sealing environments, load conditions, and surface finishes. The center or shim layer is uncoated stainless steel, which can be varied to accommodate multiple thickness requirements. This allows you to dial in the proper deck height for your engine. This is one more reason to use Cometic MLS gaskets.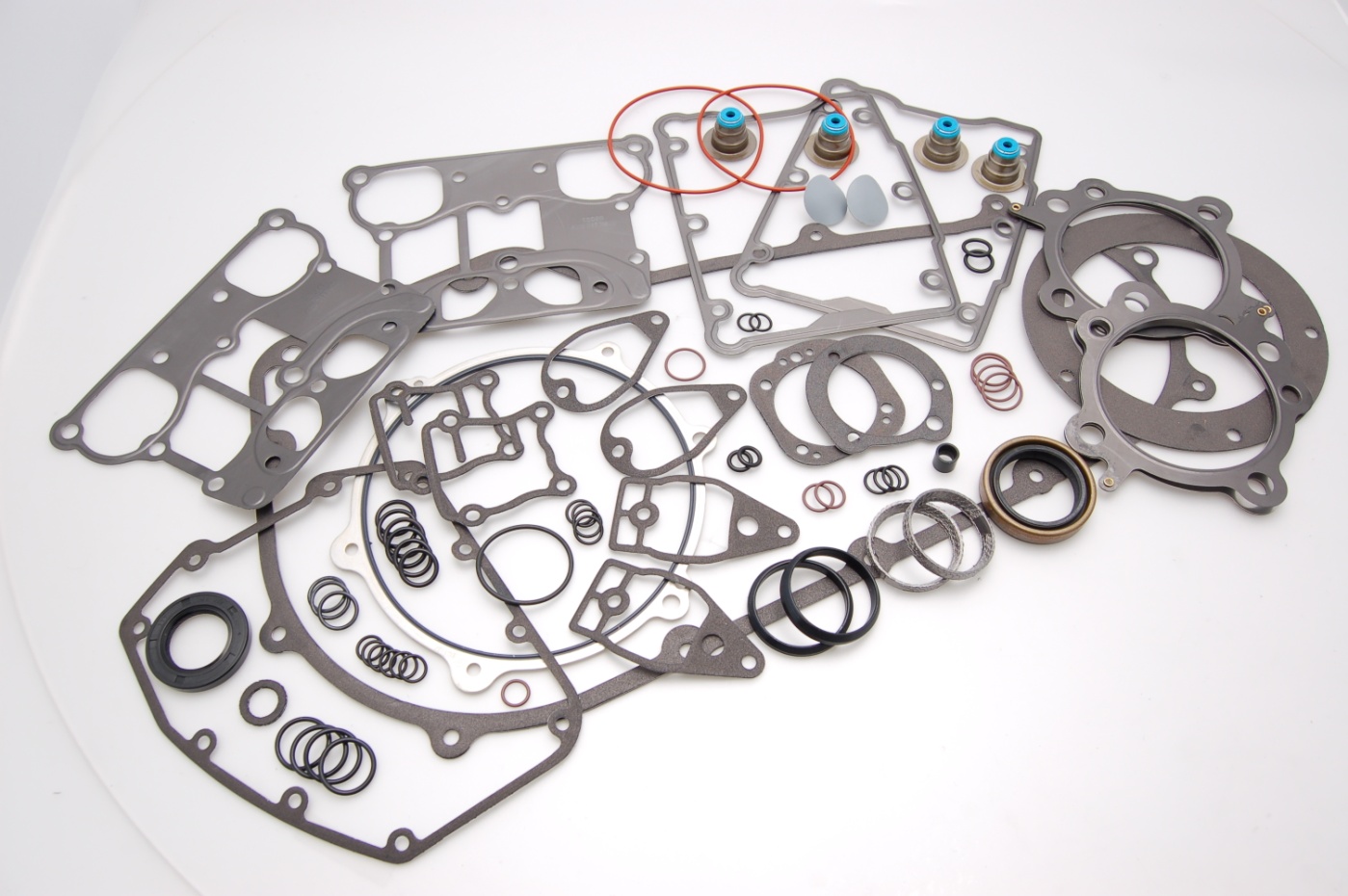 Another type of gasket material used by Cometic Gaskets is AFM. Commonly used in transmission and engine gaskets. AFM is the ideal gasket for machined surfaces, especially two uneven stamped surfaces that have been plated. AFM is a chemically blown, compound nitrile synthetic rubber bonded to an aluminum core. It has a temperature resistance of over 250F. AFM has an 85% recovery while maintaining a strong torque retention. No gasket sealants or silicon bead is required to run a Cometic Gasket AFM gasket and no re-torque is required.
Now you can see why you should use Cometic Gaskets – they are the best in the business and your motorcycle deserves the best. With Cometic Gasket, there is no need to worry about developing a leak in any area that a Cometic Gasket is used. Ride carefree year after year with Cometic Gaskets and let their experience work for you. Call DC V-Twin today to order a replacement gasket set for your motorcycle at 478-988-4313 or email at This email address is being protected from spambots. You need JavaScript enabled to view it.